Good Morning!
August 17, 2018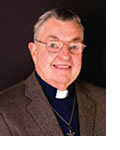 President Trump wants the U.S. to stage a military parade in Washington like the parades other nations have to show off their military hardware and strength. The latest estimate is that the cost of such a parade will be $92 million. Generally small by government standards, but the money is not really the point for me. In the first book of Samuel chapter eight Israel came to the Prophet and demanded that he appoint them a king "so they would be like all the other nations around them". That was exactly the wrong reason for asking for a king, and it proved disastrous for them. They were not supposed to be like all the other nations. They were to be a different people, a people committed to the Lord and show the world a better way of life. I do not draw a direct comparison between ancient Israel and America, but why should we be like all the other nations? What ever happened to leading by statesmanship, by morality, by compassion. I'm certainly not against our military and our need for a strong defense, but do we really have to flex our mussels and put on a show for the world in the streets of D.C.? You see, there really are some lessons we should learn from the Scriptures.

Pastor Irvin Stapf




•

Click here to watch or listen to Pastor Stapf's sermons

• Visit Pastor Stapf's blog here

artin Luther encouraged people to be regular in their daily devotions, and gave some instruction about a pattern they might use. He said that one should begin by making the sign of the cross over themselves. As the Protestant Reformation continued this practice decreased in use, or was considered too Catholic for protestant use. This is unfortunate. Or course, like anything else, it can be over used and misused, but that doesn't change the fact that it can be a very meaningful devotional sign. It is not made as a law that everyone must do it. If it is personally meaningful then it should be used. But more than this, whether one chooses to personally use the sign of the cross or not, we do remind ourselves that as Christians, as believers
---
A collection of Pastor Stapf's reflections has been published in . . .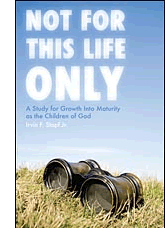 Not For This Life Only
A Study for Growth Into Maturity
as the Children of God
by Irvin F. Stapf , Jr.
"'What is your purpose in life?' Do you know where to begin in answering this question? If you are searching for a deeper purpose , Not for This Life Only will give you solid biblical truths to help you discover God's plan for you.
This insightful study will establish a firm biblical foundation as you prayerfully seek God's calling for your life. Through all of the circumstances of life, God is seeking to help us grow into Christ's example of sacrificial love. As a topic that can conjure up confusion, discover that God is not silent when it comes to the life he has called you to live.
Irvin Stapf weaves together common concerns such as purpose, family, suffering, and making mistakes and points them toward the focus and purpose in your life. Now is the time to start finding the answer to the question, 'What is your purpose in life?'
Irvin Stapf has been an ordained Lutheran pastor for thirty-eight years and is the Regional Pastor for the Eastern Region of the American Association of Lutheran Churches. Irvin, and his wife, Audrey, have been married for forty-three years and have five children. They currently reside in Mount Airy, Maryland."
148 pages - $11.99 (plus $3.00 S&H)

The book is published by Tate Publishing of Mustang,Oklahoma and can be obtained by going to the Tate website, or from the author at Christ Lutheran Church, 13903 Legion Court, Mount Airy, MD 21771.
The book can also be obtained through major book stores.
Copyright 2009